After quite a gap, we went back to playing a couple of records while we had dinner on Saturday – and I picked out a couple from the various charity shop purchases earlier the year, which we'd not listened to yet.
First up was this one – picked out at the charity shop's jazz section. I think it must have been £1, especially given the torn sleeve, but the disc was in good condition.
Jackie Gleason presents "The Torch With The Blue Flame". Capitol Records LCT6161. 1958.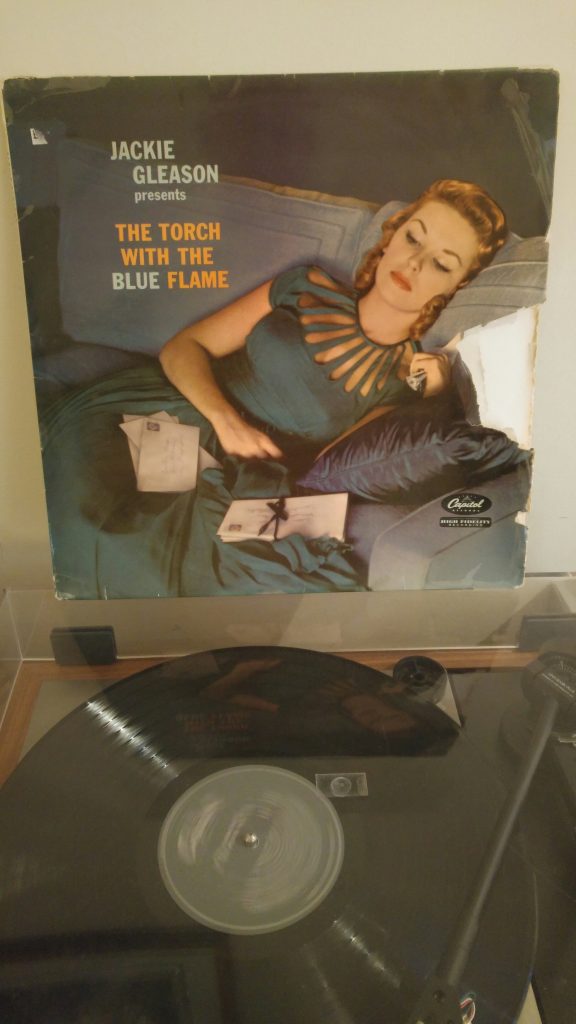 I'd blithely assumed it was a jazz vocal album, but was a bit wrong. Studying the notes on the back – "underscored by strings, guitar and harp, vibraphone, piano and orchestra bells, the marimbas and trombone blend in rich versions of low-keyed mood songs."
Marimba & trombone?? 8 marimbas as it turns out!
And actually it's not bad – a keeper.
---
Jacques Loussier Trio "Play Bach". Decca DS 3280/1-2. 1965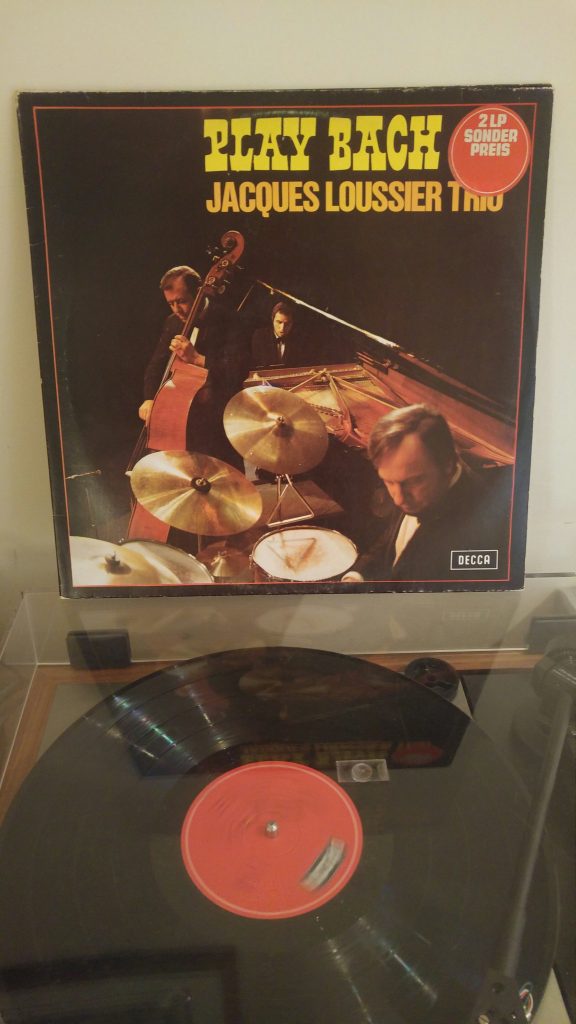 A double album, no less.
And yes, it is what you think it is – jazz trio interpretations of some Bach tunes.
We're in the fortunate position of not knowing that much about classical music, so don't know whether to be horrified or impressed by it. It actually sounded rather nice.