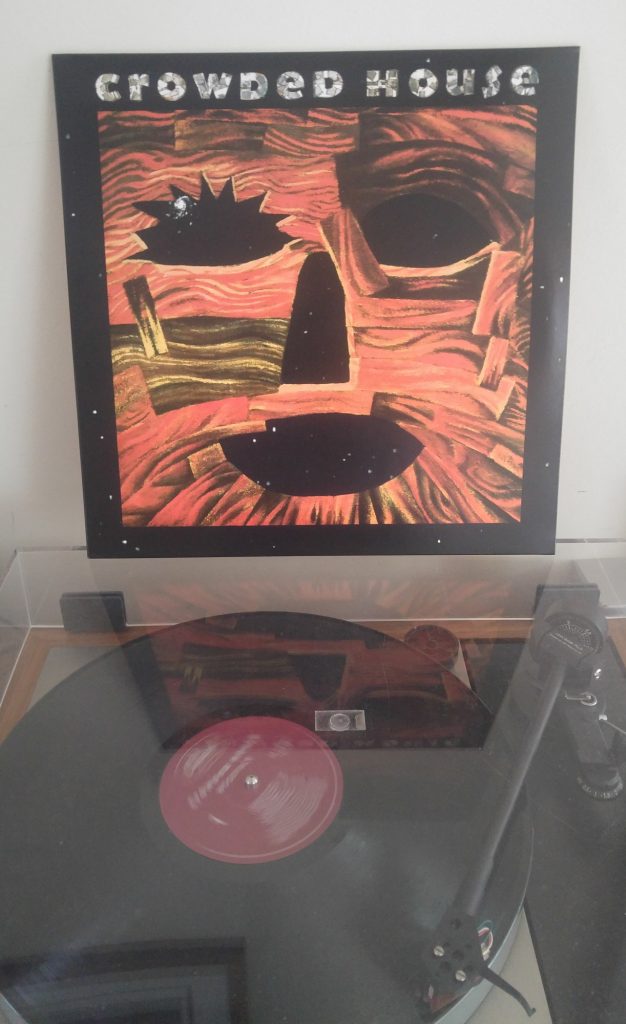 I ordered this from HMV last weekend as they were having a sale – I couldn't turn down this classic album (on vinyl) for the bargain price of £8.99.
I also picked up another favourite, which will be along later.
Side 1 is jam-packed with favourites – Chocolate Cake, Fall At Your Feet, Weather With You and Four Seasons On One Day. Side 2 has There Goes God and How Will You Go.
But the others are just as good – it's an absolute belter, a lovely sound. Neil Finn has a great voice (and he still sounds good in his early 60s btw), and the harmonies on this album with his brother Tim just make the abum, the light guitar sound on this works really well – plenty of 12-string I think. Its halfway between rock and pop, light rock I suppose, but very listenable.
We're both fans of Neil Finn and Crowded House – we've only seen Crowded House live once (2010), but have seen Neil Finn three times (1998, 2001, 2014), Neil and Tim Finn (2004) and Neil & Liam Finn (2019) – the last one actually included Sharon & Elroy to make it a full family affair. I've just realised that I haven't written up anything about that one – I really should as it was in my top 5 all-time gigs.
During the current lockdown he seems to be streaming from home most days on Fangradio, playing a variety of songs with a selection of family members. Worth a look.